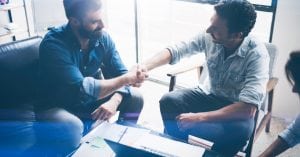 The client:
Our client was the owner of an RTO that was growing rapidly, from $500k in revenue in the first year, to $4m and then $8m the year after. The growth in student numbers, revenue and the high net profit was testament to the client's hard work. However, the client had originally set up business as a sole trader. This was not a tax effective business structure and it also put the business owner's personal assets at great risk. The client was also an acquisition target for a public company.
The need:
The client asked for specific business and asset structuring advice and a sounding board to manage the aggressive potential purchaser.
Our solution:
We restructured the business and the client's financial affairs to be more tax effective and protect the family assets. The savings and peace of mind this approach provided to the client were significant.
The client expressed their interest in a potential sale but was concerned the purchaser would not offer a fair price. Due to our wealth of experience in dealing in business and asset sales and the associated due diligence of these matters, we were able to take most of the pressure off the client and manage the majority of the process on their behalf. We put in place and oversaw a panel of law and tax experts and reported back to the client on behalf of this panel at regular intervals of the negotiation. By engaging our firm as an independent advisor, the emotion was taken out of the sale and our approach yielded a 25% increase in the sale price and better terms and conditions for our client.